On December 7, 2018, Li Yaping, deputy secretary of the Suzhou Municipal Party Committee and Mayor, came to Kunshan to conduct a visit to the "six ones" at the grassroots level. Mayor Li Yaping mainly emphasized the need to strengthen the implementation of policies and measures, and strive to create a better environment for the development of the private economy. Zhou Xudong, deputy secretary of the Kunshan Municipal Party Committee and Acting Mayor, accompanied the investigation and visited 4 companies including CITIC Bo New Energy Technology Company, HOSTAR GROUP, Huachen Precision Equipment Company, and Sach Huachen Machinery Company.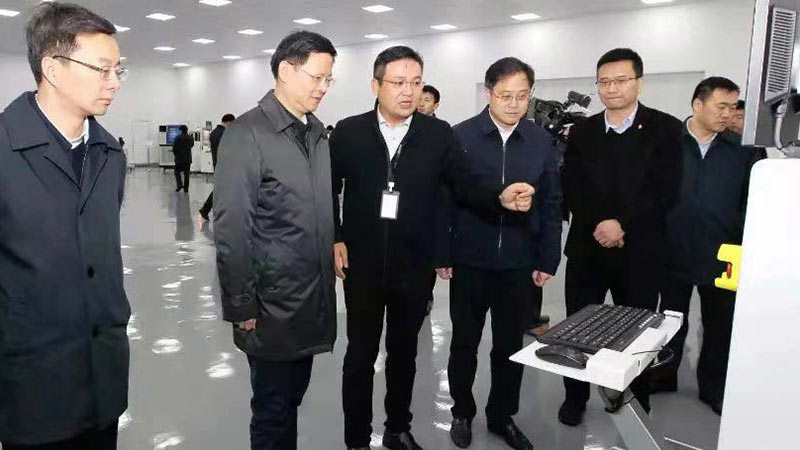 Mayor Li Yaping and his party arrived at our company at 2:40 pm. First, Mr. Hu led the mayor and his party to visit our exhibition hall. There were many machines in the exhibition hall, and Mr. Hu introduced them one by one.
Immediately afterwards, President Hu led Mayor Li and his party through the RD office and came to our workshop. Several media including Suzhou Daily, Suzhou TV Station, Kunshan TV Station, etc. came to the scene to report.
After learning about our company's detailed production status and technical achievements, Mayor Li Yaping hopes that our company can further strengthen technology research and development, continuously improve the core competitiveness of the company, and strive to do better in the intelligent manufacturing industry!